Meet Kendall—Team USA Rower & Reimaginer.

Q: Tell us a bit about yourself.
A:
My name is Kendall Chase and I use She/Her pronouns. I am a Tokyo 2020 Olympian who competed for Team USA in the sport of rowing and I am currently living in Boston. I have always had this deep passion for sports, and athletics in general, probably because my parents threw me into organized sports basically as soon as I could walk.
What I love most about sports is that it has the ability to unite and bring people together while simultaneously breaking down social barricades, whether you are a competitor or a fan.
As a member of the LGBTQ+ community, I like to use my voice and platform to advocate for the community by promoting equality and inclusion.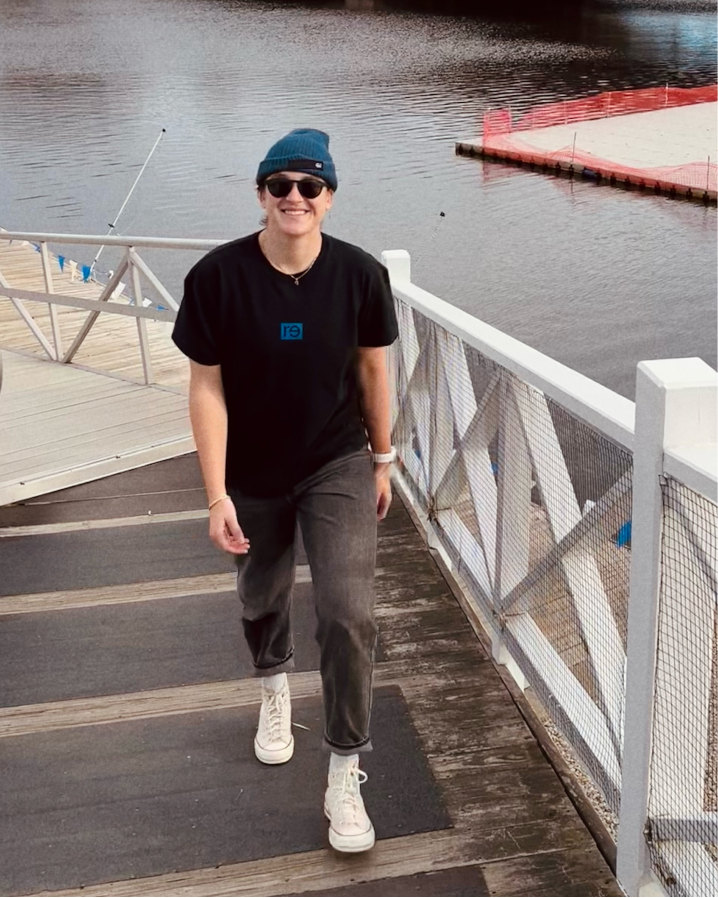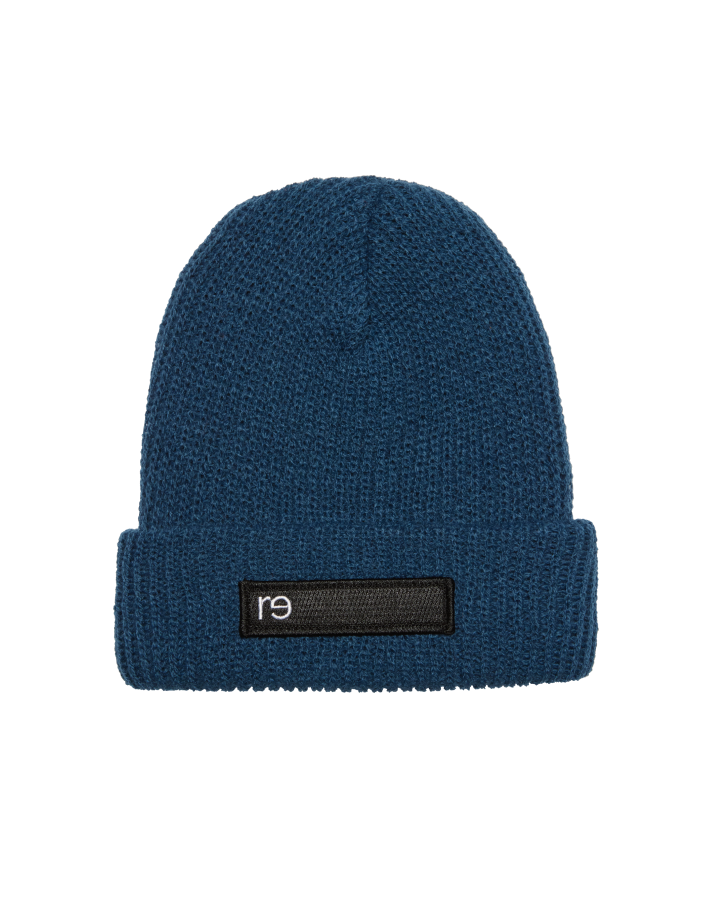 Fractals Beanie in Geometric Green is sold out. Join membership to get early access to all product drops.
Q:
So much of our company is rooted in the re—inc founders' own quest to reimagine norms and barriers society has placed on us. What do you want to reimagine in the world?
A:
When I reimagine the world, I imagine a place of equality and authenticity. No one should live their life feeling like they cannot be true to who they really are. Whether is sexuality, race, religion, or gender, I want everyone to feel like they have a safe space within the athletic world to be authentically themselves while doing an activity that they love, without any consequences.
Q:

What drew you to being a rower?
A: Growing up I was afraid of myself, who I was, and what consequences would come from me being true to me. It took me a long time to accept who I was. I didn't have someone to look up to as a "gay icon", and now as an out professional rower, I have managed to be just that to younger athletes.
When high school kids message me telling me that I have inspired them to feel comfortable walking into their boathouse as a queer rower, that is when I know that I have used my voice correctly. It doesn't matter what backlash or hate I receive, as long as I am able to help at least one kid feel ok being authentic, it is all worth it to me.
"...I want everyone to feel like they have a safe space within the athletic world to be authentically themselves while doing an activity that they love, without any consequences."
Q:

What barriers did you have to overcome to make this your profession?
A
: In the sport of rowing, the biggest barriers I had to overcome were my personal injuries. Rowing, in my personal opinion, is one of the hardest sports there is from a pain perspective and we receive very little glory. I have spent many many months training alone on the bike, dealing with upper body injuries, trying to find the light at the end of a very dark tunnel. Many days I would wake up questioning my existence, and I would ask myself why do I continue to do this, and whenever I was feeling down in the dumps I would ask myself a simple question: "What would your future self want?"
I try to live my life with purpose and no regrets, hoping to put my future self in the position where she can look back and be proud of what she has done. In my rowing career I have had to overcome many mental barriers when it came to dealing with my injuries, and I am proud of my persistence to stick to what I set out to do: make the Tokyo 2020 Olympic Team.
Q:
Take us through a day in your life.
A:
My life now is VERY different from when I was training full time with the National Team. I am used to working out for about 6 hours a day and now if I get in 1 hour I feel accomplished. Since the Olympics, I have picked up and become more passionate about cycling. I try to ride at least 5 times a week for at least 80 min with one good 3 hour ride. Usually I wake up and head out for a ride and then spend the rest of the day either doing adult things, like work, or playing with my roommate's dog.
Q:
This collection was inspired by Fractals, a never ending pattern. They can represent both chaos and create calmness. What Fractals do you have in your life?
A:
Fractals is a great description of rowing; repeated strokes, moving in sync with your teammates, constantly throwing yourself into the chaos that is the pain cave, and the feeling of flying over the water while also moving back and forth at a fast pace. When I am rowing I am in constant motion, moving at what I like to call "controlled chaos", a perfect fractal.
Q:
What advice might you have for someone that might be trying to reimagine or reinvent their life?
A:
My advice to someone who is trying to reimagine their life is to listen to yourself and be your biggest advocate. You are the biggest and most important constant in your life and being authentically yourself is one of the greatest keys to finding your happiness.
Follow Kendall's journey on instagram @kennychase25
. How do you boldly reimagine?
---