Jessie reimagines self-care and skincare within the beauty industry and beyond.

This summer, we'll honor the gathering of our global family in Japan through a series of products that invite the world to come together in spirit to fight for more equity in well-being and health. Together, we'll support Partners in Health's mission to create an equitable global response to COVID-19.
Meet Jessie—Influencer Relations Coordinator at Youth to the People, a clean vegan skincare line, Licensed Esthetician, Creator, and Cat Mom.
---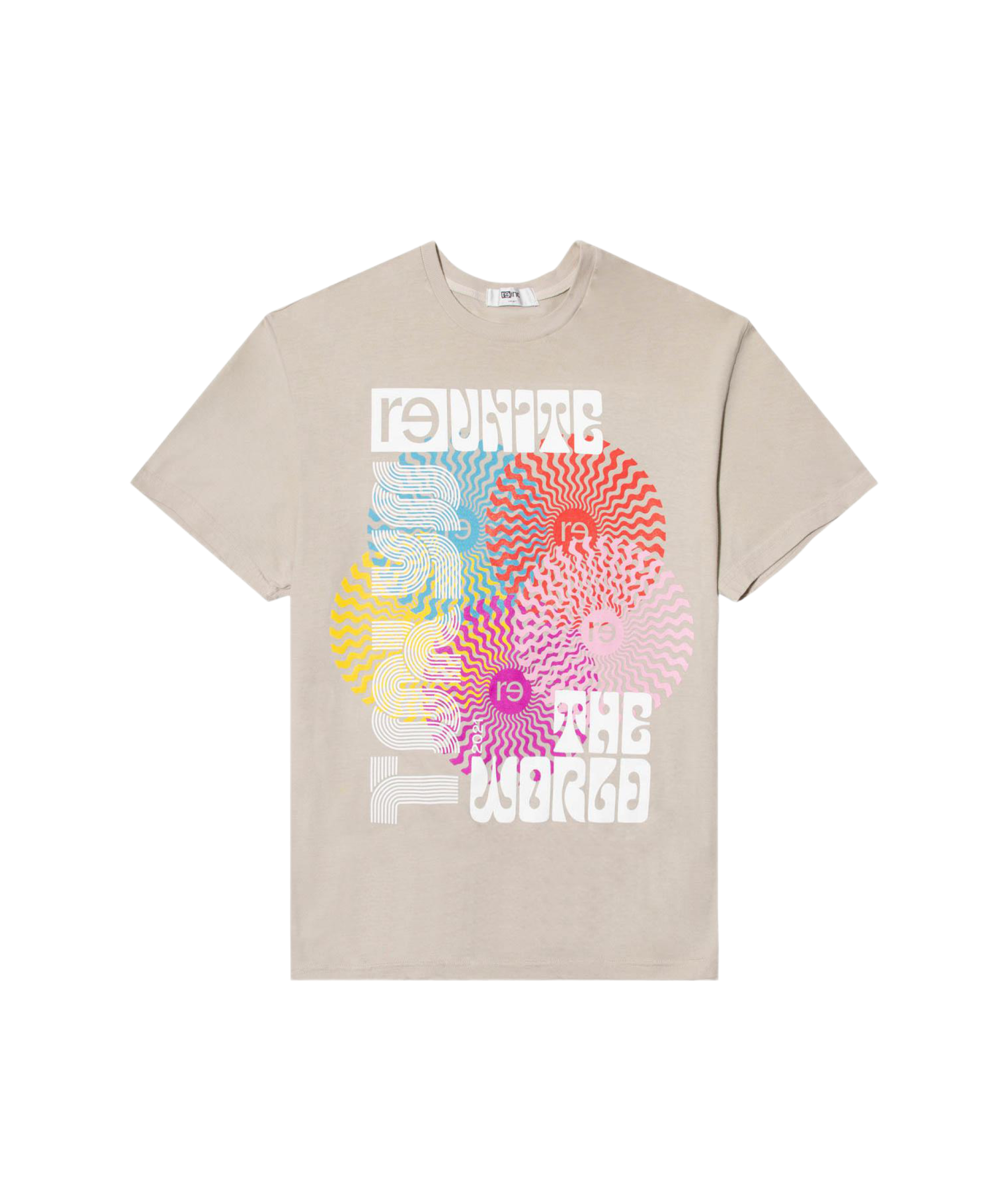 ---
---
Jessie wears the Reunite Tee in Yucca *SOLD OUT*. Join our membership to get early access to all collections. Never miss out on a drop again.
---
We asked Jessie a few questions...
Q: Tell us a bit about yourself.
A:
I'm Jessie Giammalva, and I am a 31 year old Gemini! I moved to Los Angeles, California when I came out as a lesbian 5 years ago, I now identify as Queer (most days).
I am also the Influencer Relations Coordinator at Youth to the People, a clean vegan skincare line. I started my journey in the skincare industry after struggling with my skin since puberty. I have been passionate about helping people with their skin ever since becoming a Licensed Esthetician 7 years ago.
I'm also a creator, cat mom, friend, girl boss, bad bitch, emotional mess and empath.
Q:

re–inc is rooted in our founders' fight for equity as members of the U.S. Women's National Soccer Team. We're all about breaking norms and barriers society has placed on us. How do you reimagine the status quo?
A:
I reimagine the status quo by seeing a therapist regularly and slowly breaking years of generational trauma within my family. My self-care practice is not perfect at all, I slip into old habits sometimes, but I practice grace with myself every day.
One of my daily routines that I am always consistent with is moving my body. When the pandemic hit I became highly addicted to virtual workouts like Hiit.
I also always had this weird dream of becoming a morning person, so I finally got that locked in and I'm LOVING it! In the mornings, I have the most inspiration creating on IG and most recently I've been finding my "voice" on TikTok.
Q:

The REUNITE Capsule is inspired by the feeling of reuniting and rejoicing with others. What does connecting with others look and feel like to you? What feelings (good or bad) do you have about starting to reconnect with other people?
A:
Being an empath, I am very protective of my energy. I try to pay very close attention to how I FEEL when I LEAVE people. Am I energized? Am I drained? I try to be mindful of these feelings when making plans with people.
Sometimes I listen, and sometimes I'm lonely and choose to see them anyway. I do my best to take care of myself every day. I've always struggled with perfectionism so, "doing my best" is a life motto of mine ;)
"My self-care practice is not perfect at all, I slip into old habits sometimes, but I practice grace with myself every day."
Q:

Through the pandemic, physical connection was not always possible. What have you discovered in these moments of solitude?
A:
The pandemic actually made me realize I'm far more introverted than I thought. I believe I am a combination of both, I really get energy from being around the right type of people/energy, but then I do need to retreat and charge. I am just now starting to see how traumatic the pandemic was for me.
To be very honest, in the beginning it was fun and exciting working from home, plus the "drama" of it all. Zoom parties getting drunk every night, doing a million stupid little projects around my house to keep myself distracted. I now know these were all trauma response to a very terrifying situation.
My good friend Laura and I deemed each other "quarantine buddies" and just committed to only seeing each other on the weekends, so we were able to have some human interaction. I am not in contact with my family right now, so this was an added layer of sadness going through these unprecedented times. There was judgment from our friends, for Laura and I deciding to still see each other since we were supposed to be socially distancing, but we decided that we were taking care of each other because she was also single and far from her family.
Finally, I started microdosing psilocybin at the beginning of the pandemic. This was extremely helpful with really grounding down, becoming more self aware and creativity! Microdosing will be something I continue to utilize to help discover more about myself and peel back all the layers.
Q: What's been your summer jam?
A:
I Feel It Coming by The Weeknd is actually my favorite song of all time, but definitely hits best during the summer.
Follow Jessie's
journey on instagram @jessiegiammalva
.
What are you reuniting with this summer?
---
---