We honor the revolution that began so long ago.
The Revolution Collection was designed by Tobin Heath and Darian Newman.
Each design was created with the intention to capture the beauty, vibrancy, and multiplicity in the LGBTQ experience.
With this collection, we honor the revolution that began so long ago.
We invite you to join us in showing the world that our collective liberation is deeply intertwined—and how stunning it is to be fully and truly ourselves.
Take a deeper dive into the process behind creating the Revolution Collection.
---
The collection is rooted in the understanding that pride is protest.
Posters and moments from early protests give rise to so much rich lettering and language.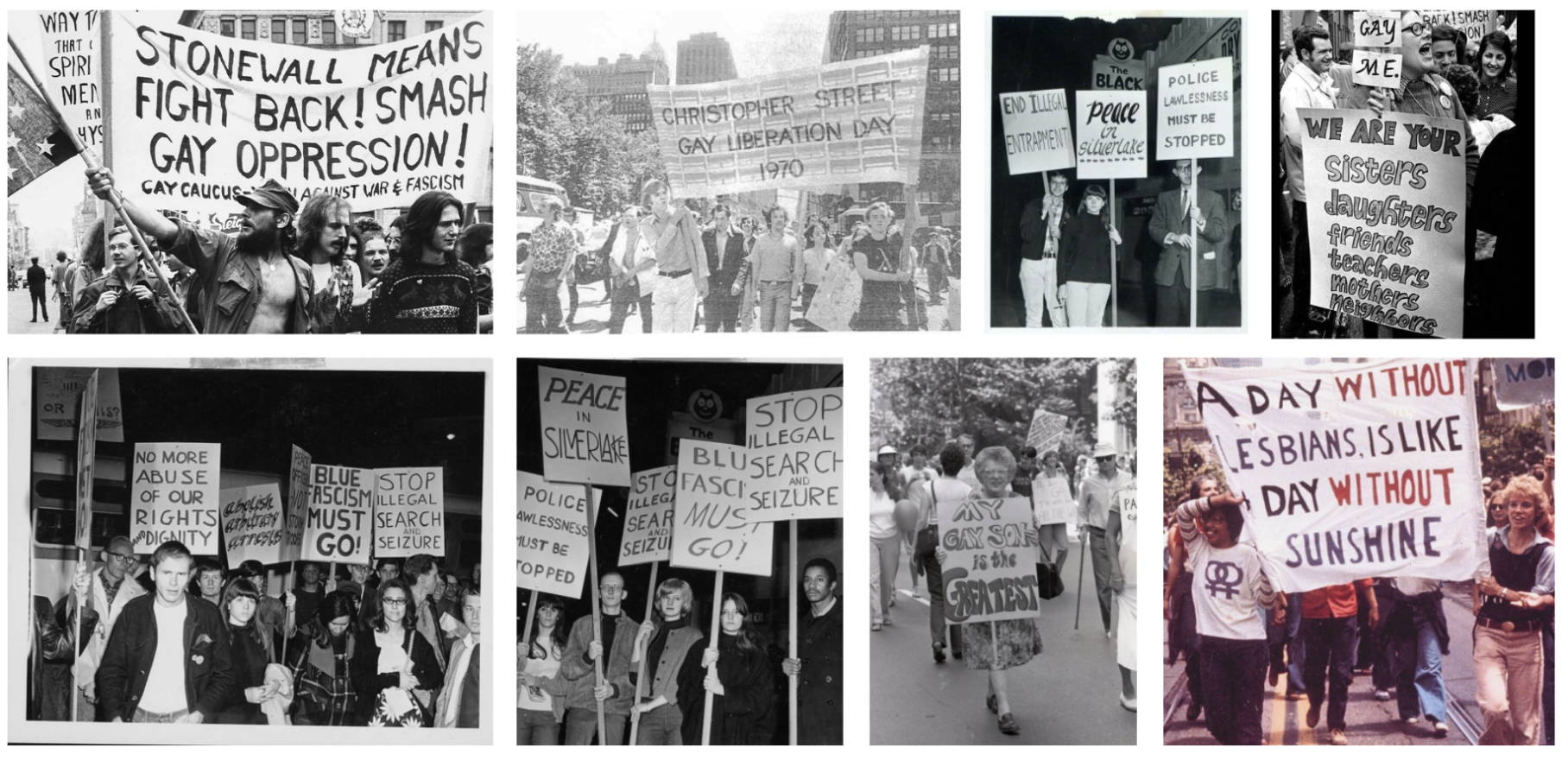 ---
Presently, while we recognize pride as a protest, we also see pride as a party.
To sustain progress, we must celebrate how far we have come. We must continue to honor and reimagine the revolution.
This desire for more joy and light led to drawing further inspiration from sources that had a more celebratory, grassroots feel.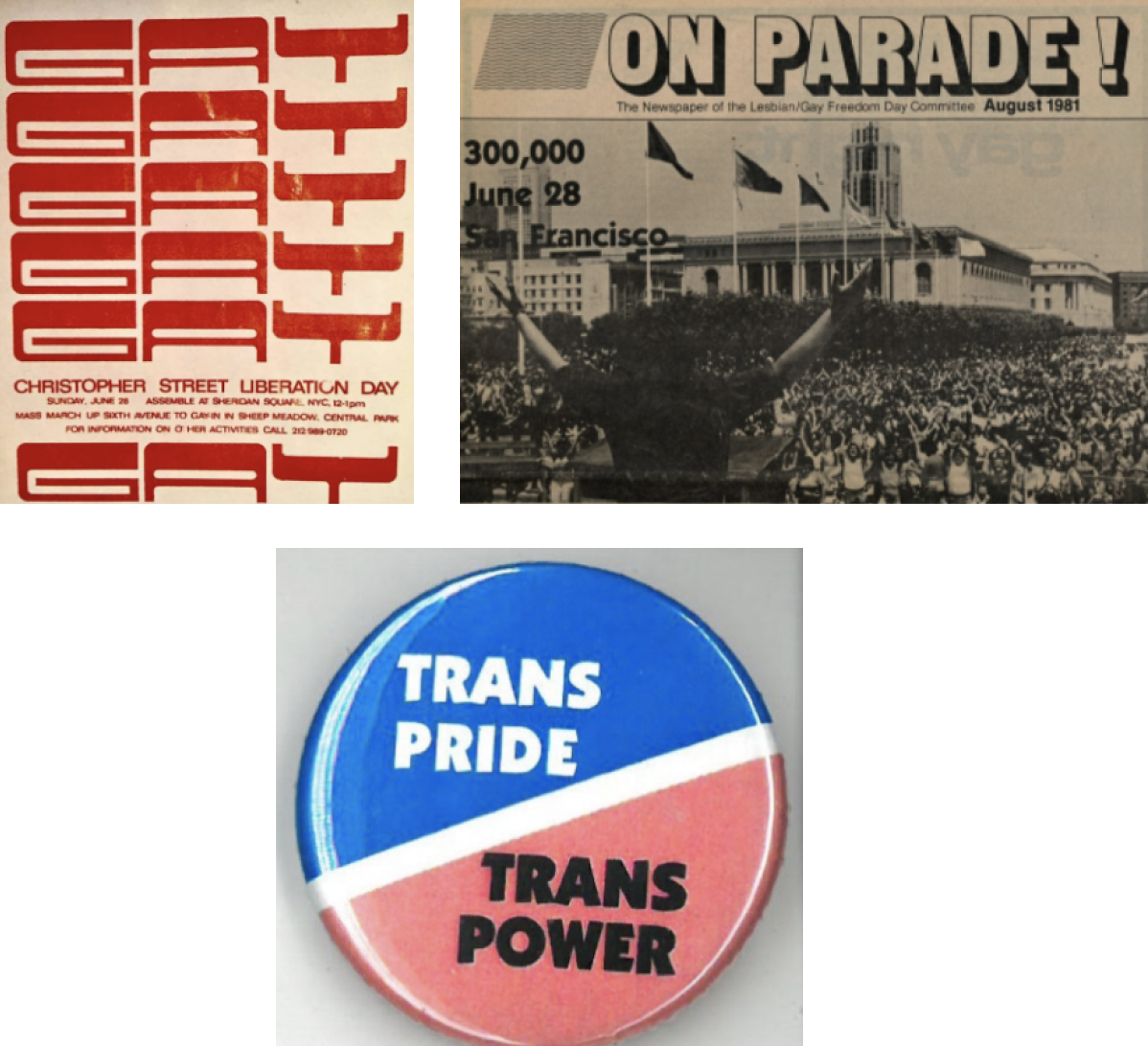 ---
Color is key to the movement. It sparks joy and uplifts our spirits. Instead of using a classic pride color palette, Lead Designer Darian Newman tapped into mid-century-70s design to reimagine how color showed up in this collection.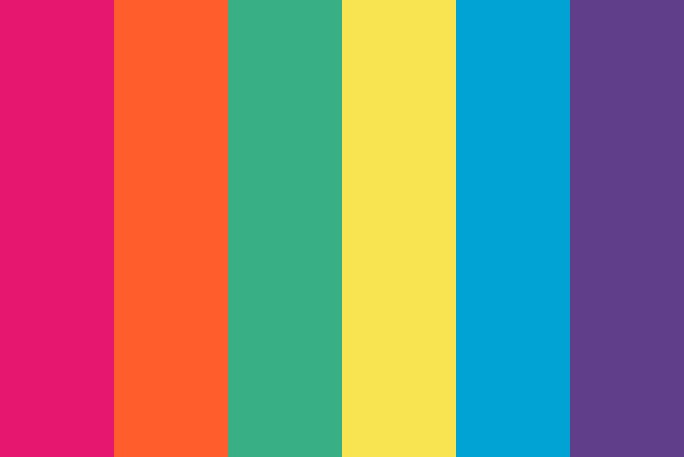 ---
Typographical elements were drawn from women's suffrage protest banners and queer liberation zines. The typeface utilized on the Revolution Crop was designed by queer, Black type designer Tré Seals. Learn more about Tré's story here.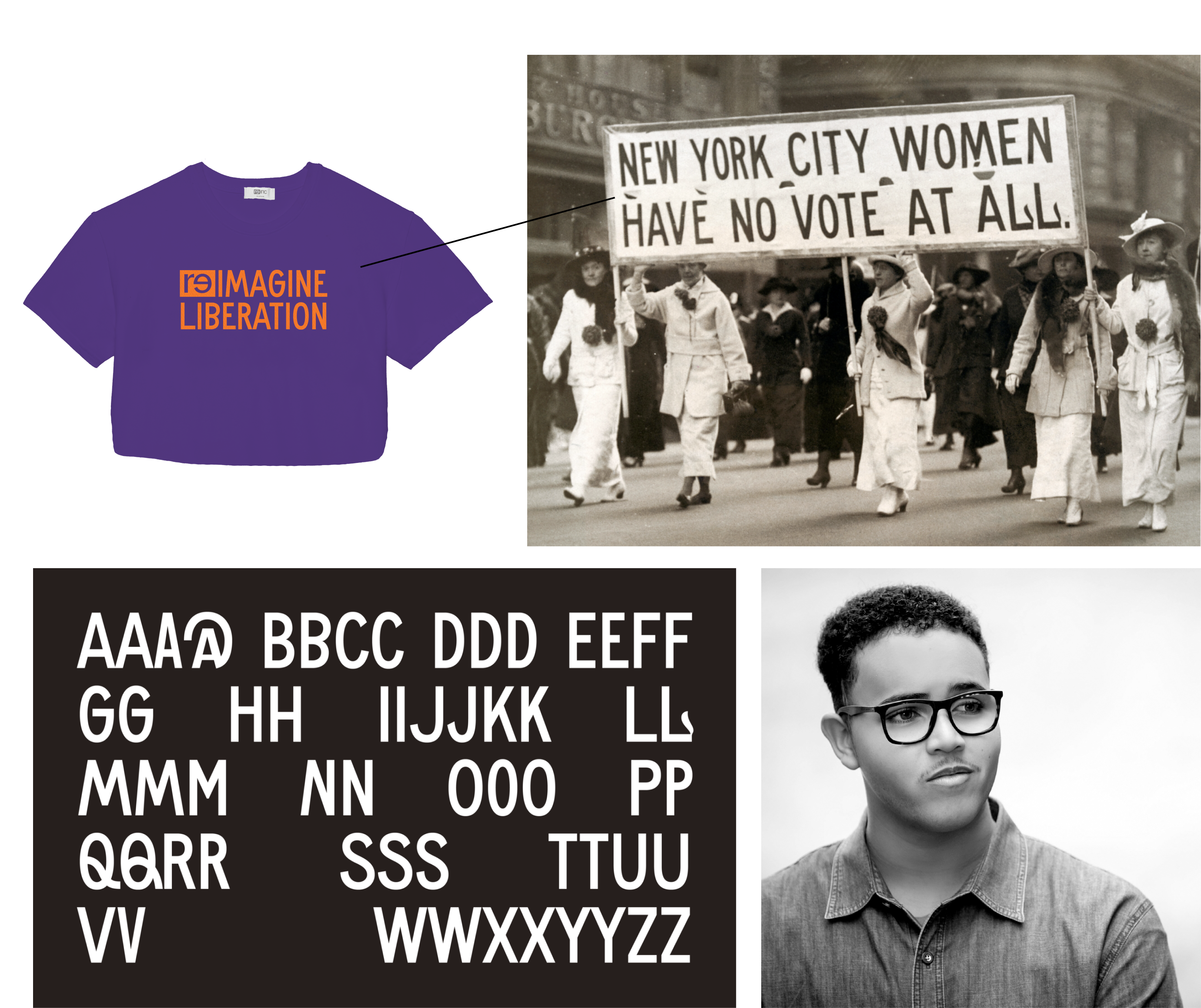 The typeface Davida was commonly used during this era on grassroots, queer liberation zines and posters. We brought in that historic yet playful feeling to collection graphics.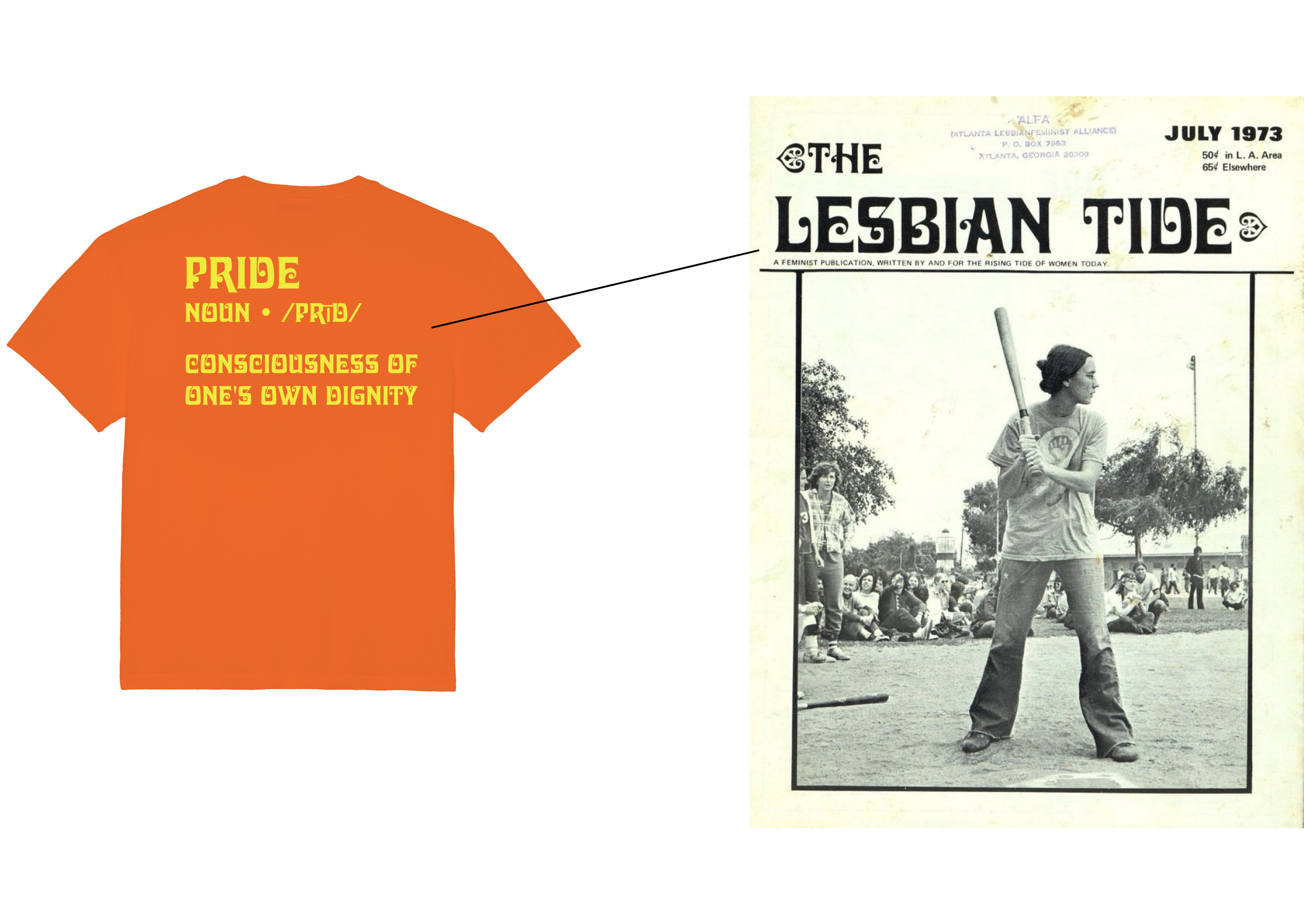 A mix of carefully selected photos and language comes together to express the multitudes of identity. To honor and celebrate visibility in the LGBTQ experience, we've created a spectrum of tops that feature historical figures and moments, such as the trans liberator Marsha P. Johnson, to reimagining motifs from liberation posters to feel more inclusive.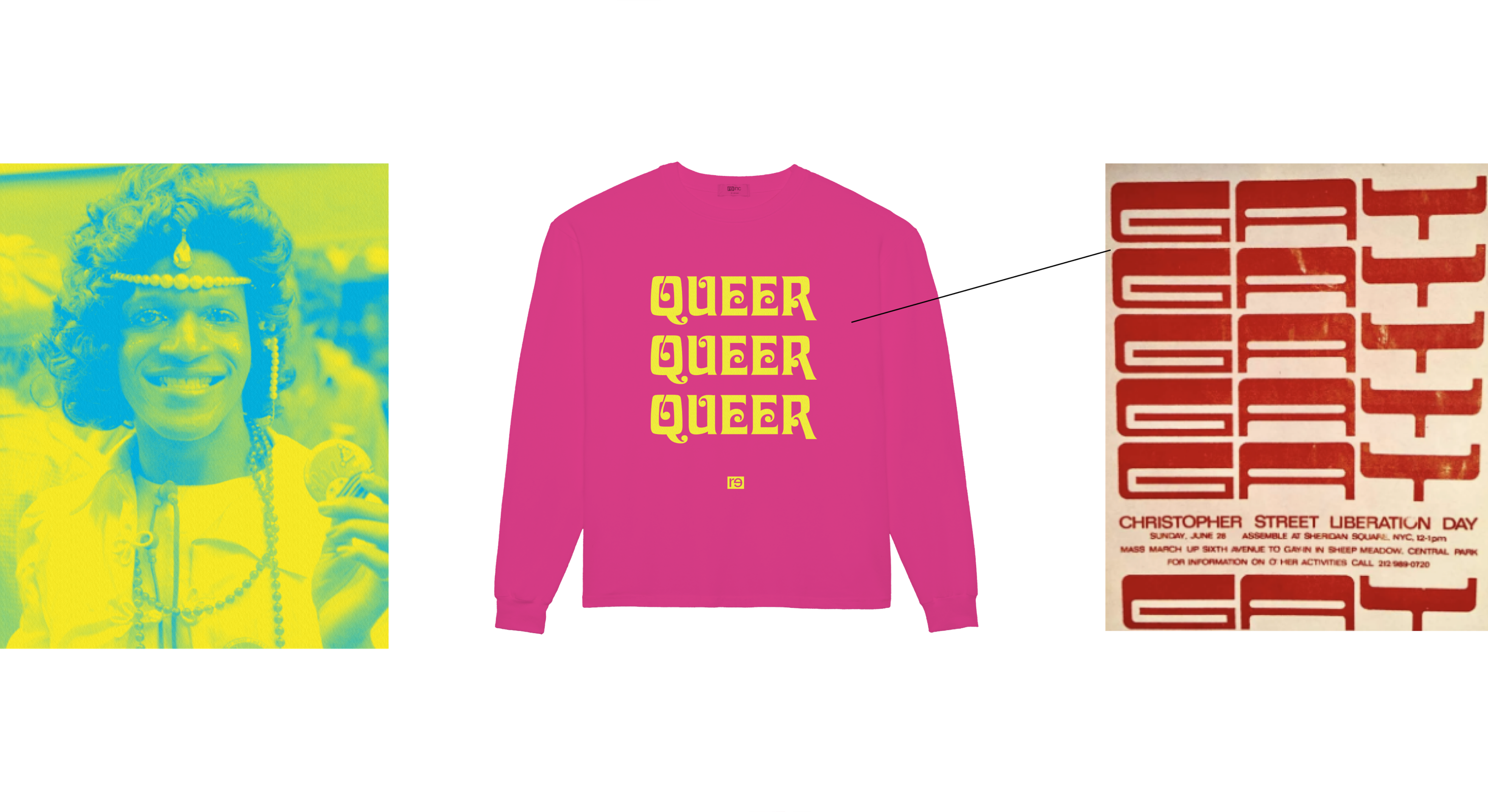 Over the next few months re—inc is making a donation to the Human Rights Campaign supporting the Count Me In initiative advocating for transgender and non-binary rights in local communities.
---
---
This collection provides a spectrum of self-expression. With bold statements of visibility and solidarity, to more subtle nods to the movement, we invite you to celebrate pride in the way that feels most authentic to you.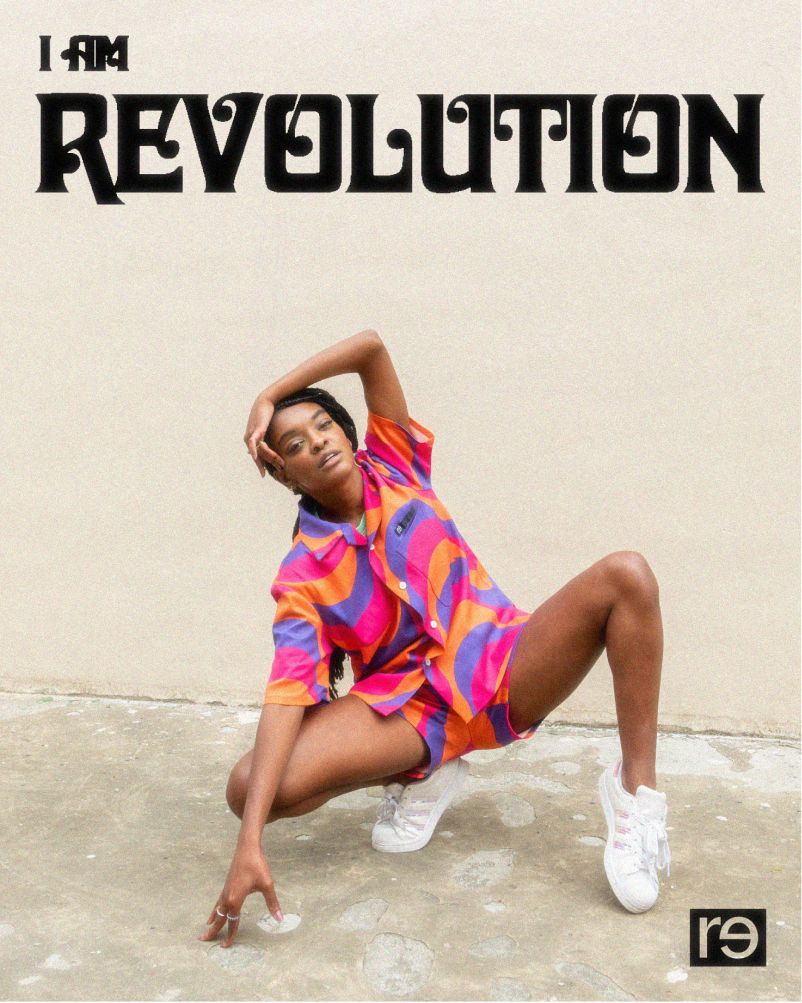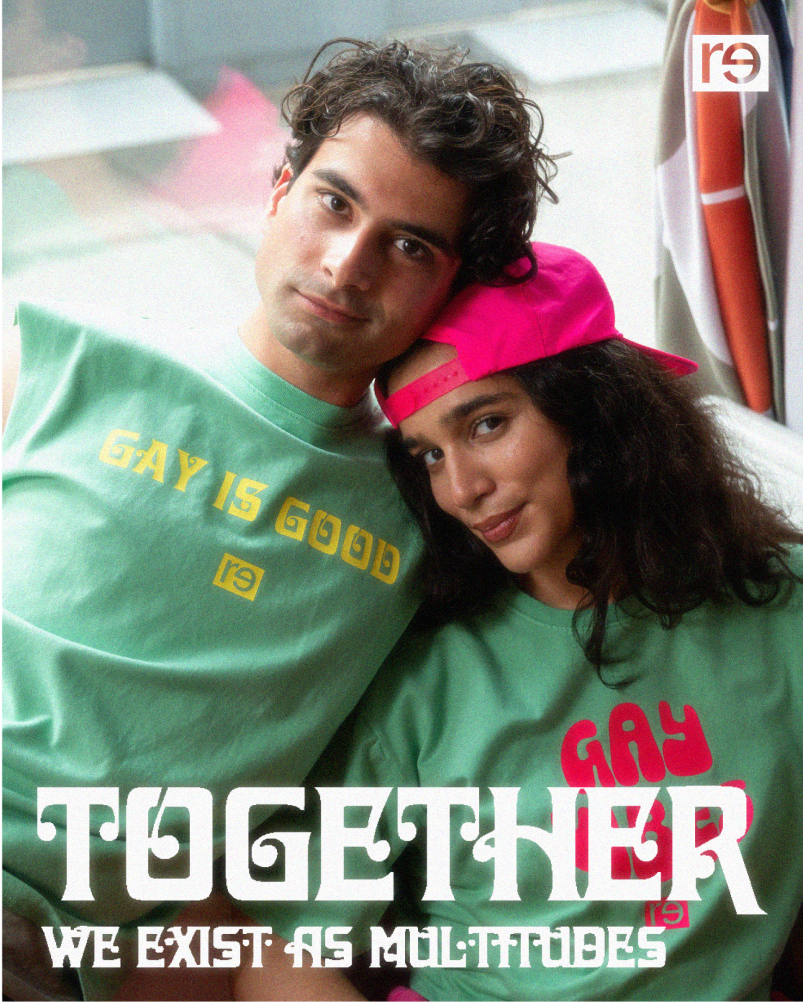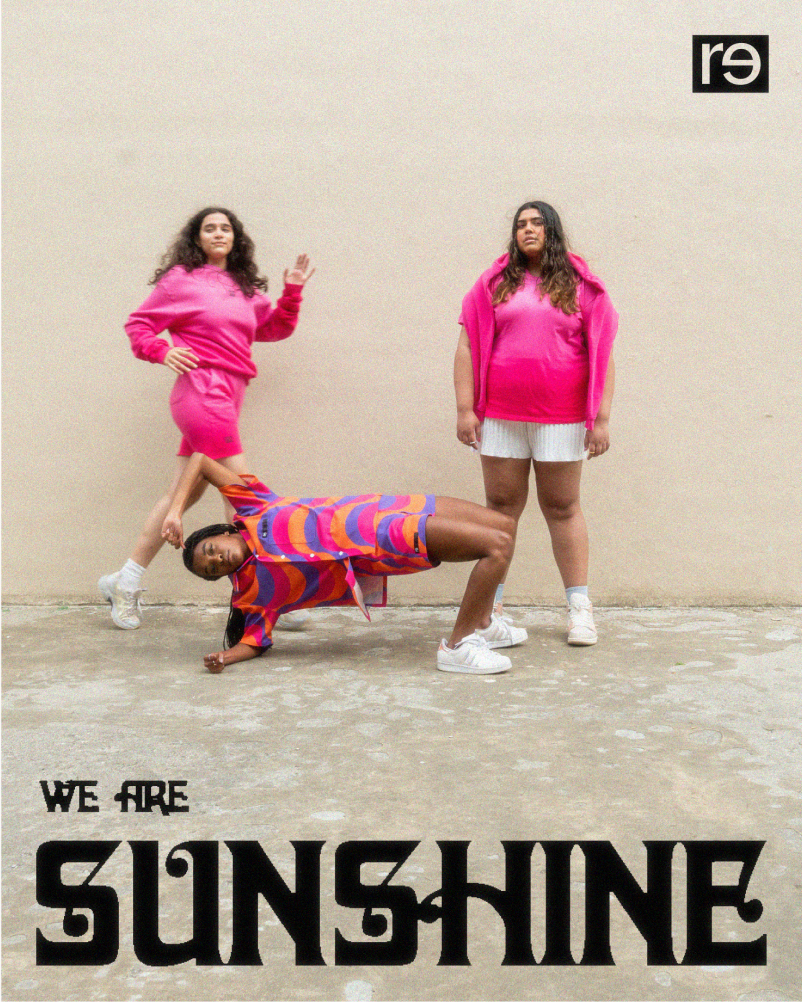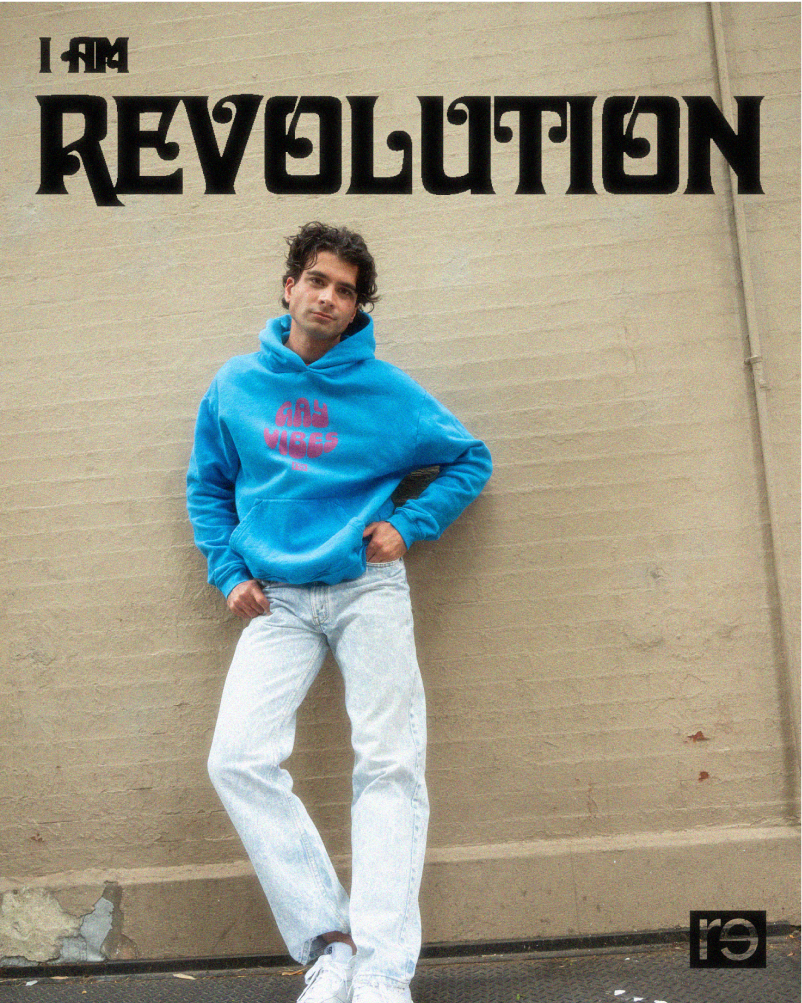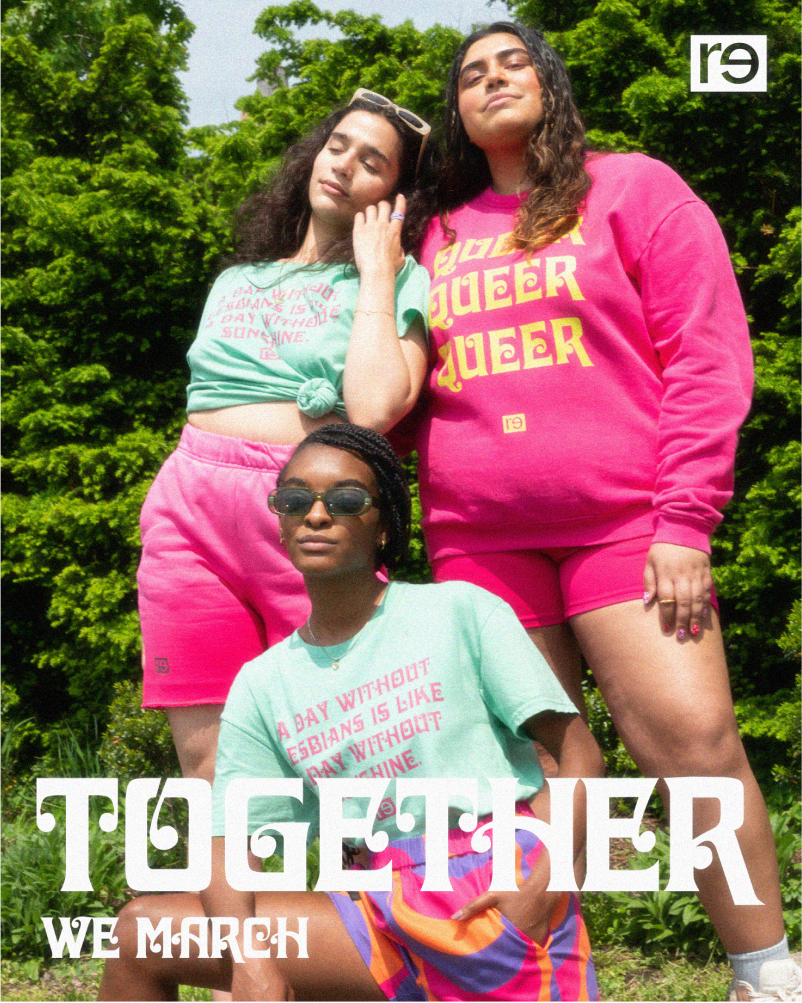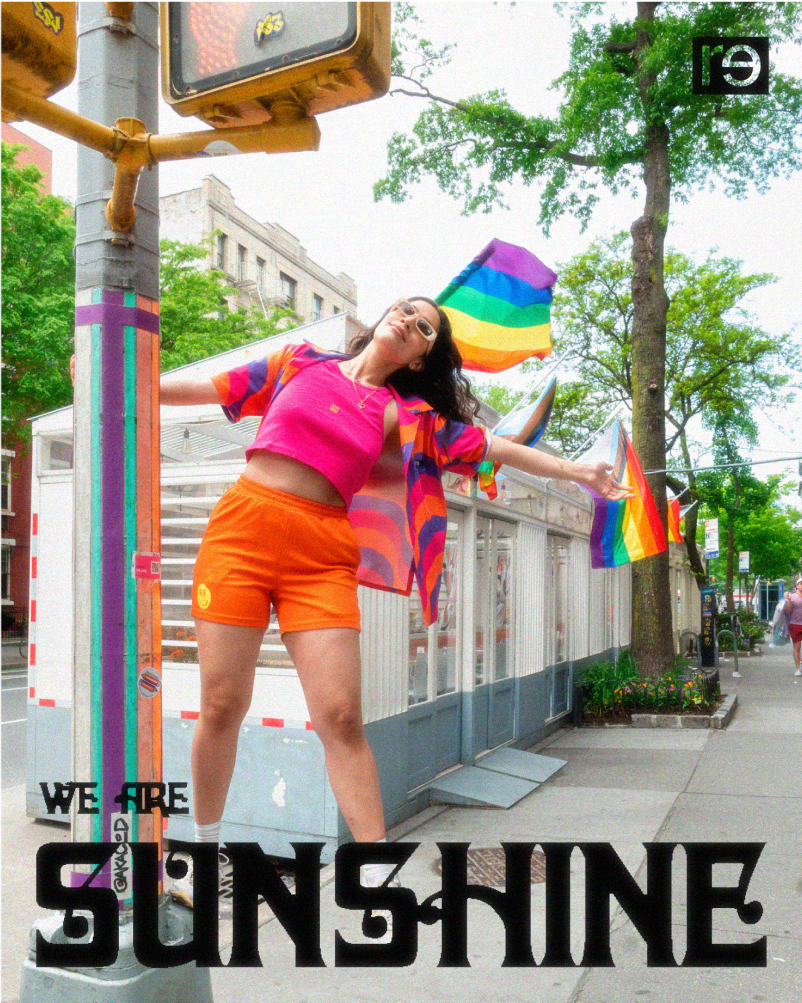 ---
---
"To me, revolution is embracing all parts of my identity. To be one's self is a revolutionary act."
— Darian Newman, Lead Designer