Angel T33th is #BuiltToReimagine.  

As a skateboarder, musician, and Creator, Angel T33th redefines self-expression.

Q: Tell us a bit about yourself.
A:
I'm a musician, skateboarder and stylist based in LA. I make music under the name Angel T33th.
---
Q:
So much of our company is rooted in the re—inc founders' own quest to reimagine norms and barriers society has placed on us. What do you want to reimagine in the world?
A:
Reimagine skateboarding. Anyone can skate. It's for everyone.

Falling is apart of skateboarding. Embrace falling and overcoming your fears.

Skateboarding should be fun. Fun should be the goal.
Q: This collection is a celebration of unique self-expression and individuality. What aspects of yourself do you celebrate?
A: My creativity. The music I make. Skateboarding and my sense of style are all intertwined as the perfect creative outlet. Each thing complements the other while paving a way for me to explore new ideas, overcome obstacles, and create something unique.
Q:

What barriers did you have to overcome to be where you are now?
A:
A huge barrier I had to overcome was breaking my ankle 3 years ago. I had a trimalleolar ankle fracture and dislocation which required emergency surgery.

I underwent a second emergency surgery due to an infection and had to remove my plate and screws. Months later I underwent a 3rd surgery to remove more screws. The recovery was painful physically and mentally and was extremely challenging.

Through that time I was more inspired than ever to write and record music and keep my mind stimulated creatively. One year after my initial injury, I released my first single "Let's Go" as Angel T33th. I took my time easing into skateboarding again and shared my progression on social media. I continue to share my skateboarding videos and feature my songs to intertwine both passions.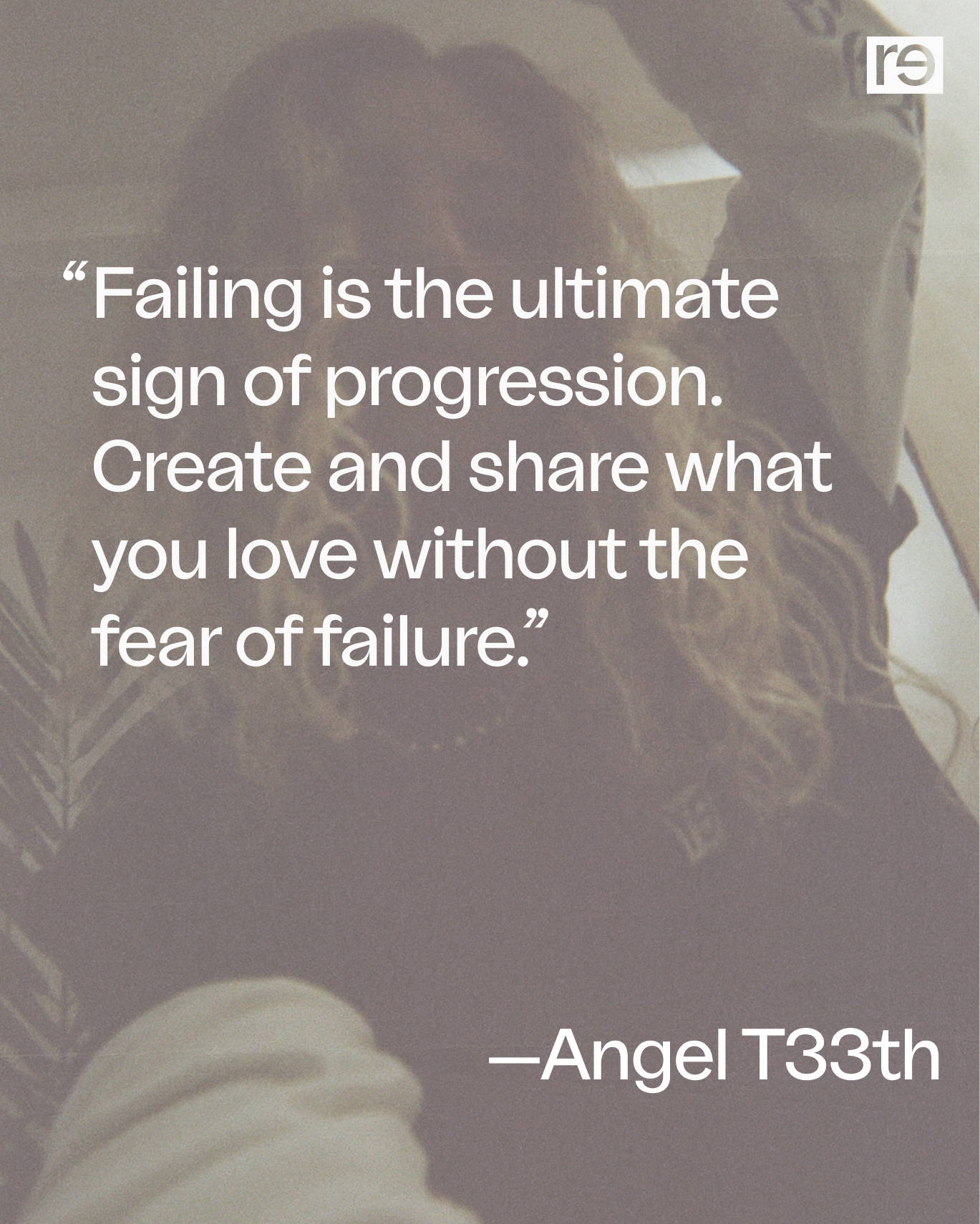 ---
Q:

What advice might you have for someone that might be trying to reimagine or reinvent their life?
A
:
Failing is the ultimate sign of progression.

Create and share what you love without the fear of failure.