Ann Buenaobra is #BuiltToReimagine.  

As a model and reimaginer, Ann is redefining beauty standards.
Q: Tell us a bit about yourself.
A:
My name is Ann Buenaobra (she/her) and I'm a model!
---
Q:
So much of our company is rooted in the re—inc founders' own quest to reimagine norms and barriers society has placed on us. What do you want to reimagine in the world?
A:
I want to boldly reimagine how beauty is defined. Moving away from standards and letting each person be their own beautiful.
Q: This collection is a celebration of unique self-expression and individuality. What aspects of yourself do you celebrate?
A: I love celebrating my body. Loving myself for who I am is something that took me so much time and effort
to learn, especially in a world where we are constantly being fed images of perfection.
Q:

What barriers did you have to overcome to be where you are now?
A:
Lots of self-doubt and feelings of unworthiness. Overcoming that and finding a space of self-belief and self-worth is still an ongoing battle, but one I find myself getting stronger in every day!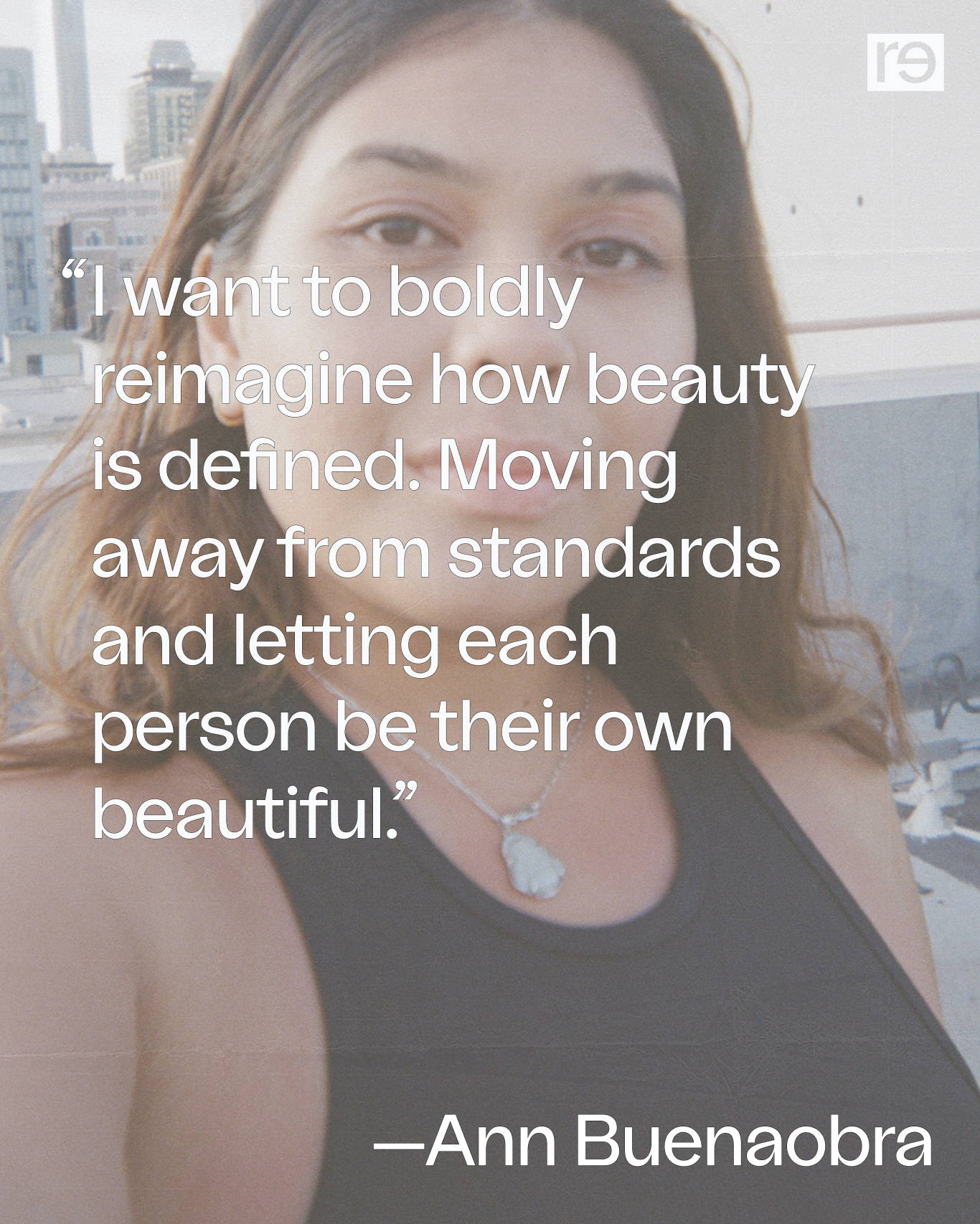 ---
Q:

What advice might you have for someone that might be trying to reimagine or reinvent their life?
A
:
Belief is the biggest piece of the pie; when you can level up your beliefs, you can reinvent your whole life!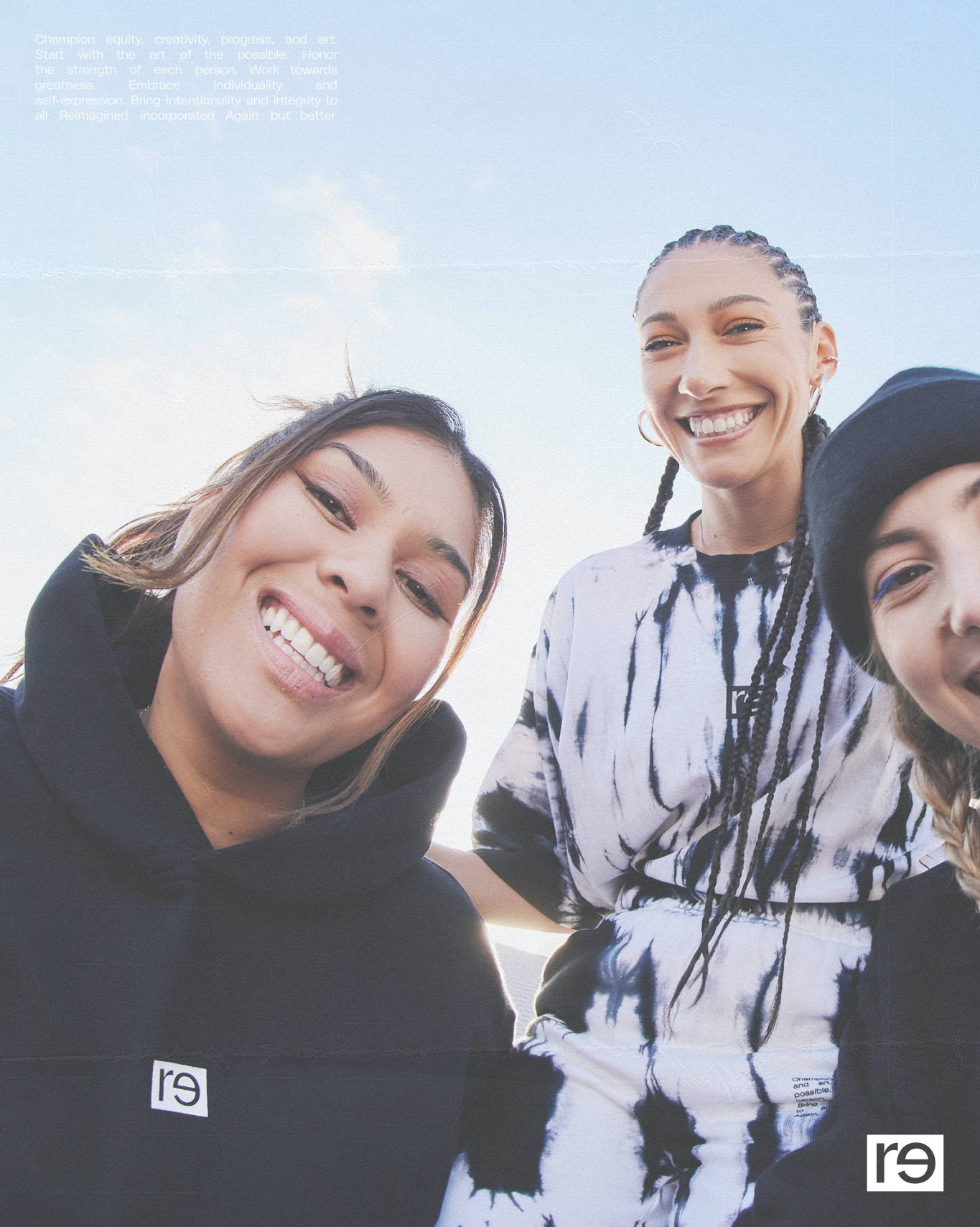 Q:
Can you share something inspiring you in this moment?
A: At this moment, I am inspired by the understanding and compassion my friends show me, no matter what version of myself I am!
Follow Ann's journey on instagram @annkrisha_ .
How do you boldly reimagine?
---